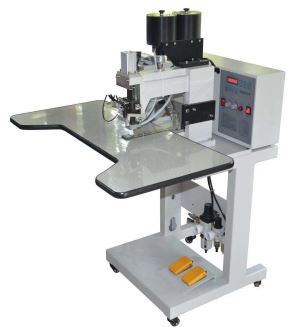 Automatic Pearl Fixing Machine For Beads Drilling
1.Adopt high-precision nail structure, reducing the number of nail clips.
2.Adopt the rotating Pearl bucket, change beads more convenient...
Online Message
Contact Us
Product description
Feature
1. It has the characteristics of easy working, stable operation, perfect function.
2. A new guide device is adopted which makes the pearl and nail rivet more exactly.
Description
Automatic beading machine is widely used in clothing, shoes, embroidery patterns, leather, handbags, hair accessories, hats and other crafts.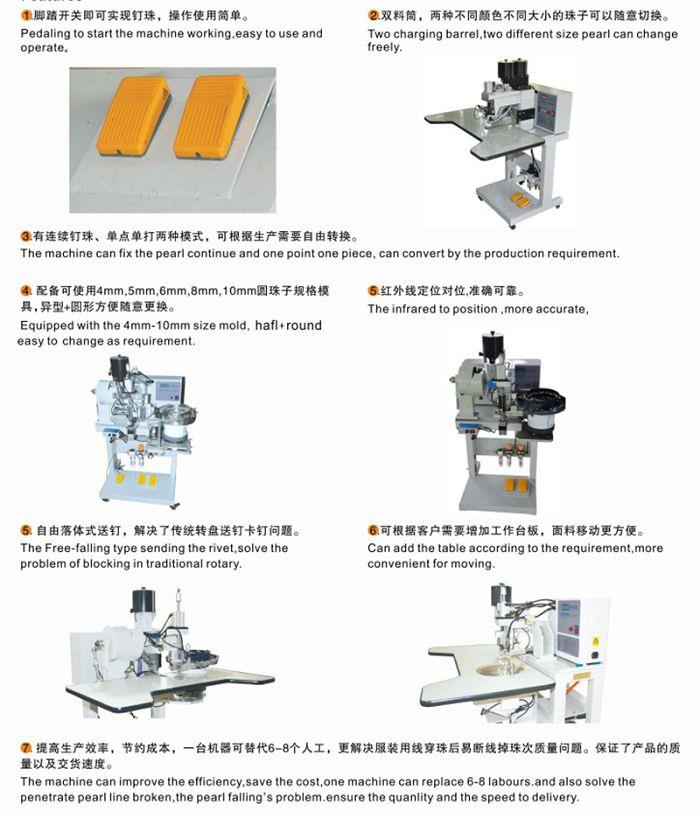 Products Recommended